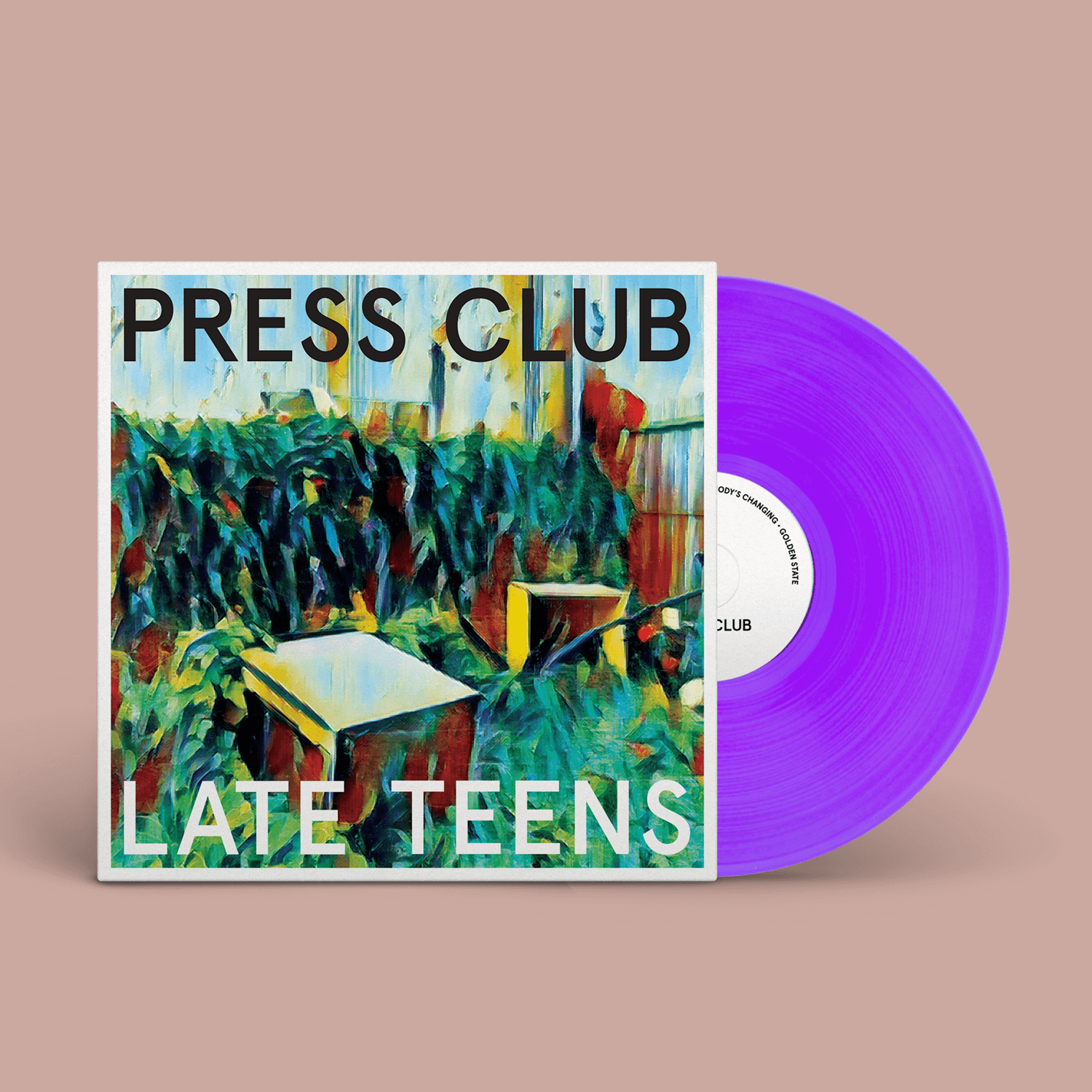 Late Teens 12" Vinyl - 5yr Anniversary Pressing (Transparent Purple)
Description
Shipping
Returns
5 Year Anniversary Limited edition Pressing of the 'Late Teens' album with alternate art on clear with transparent purple vinyl.
Late Teens Tracklist:
1. Crash
2. Headwreck
3. Suburbia
4. My Body's Changing
5. Golden State
6. Side B
7. Ignorance
8. Let It Fall
9. Trading Punches
10. Late Teens
11. Stay Low
NOTE: THIS IS A PRE-ORDER ITEM - Shipping from August 2023. Items will be fulfilled on or soon after this date. Items ordered with pre-order items will be shipped together from August 2023.
We aim to ship within 5 working days of purchase but please keep in mind, we run this store ourselves and sometimes it can take a little longer! <3
If you happen to order the wrong size, please try and get in touch before we send it off so we can save all of our time and money! 
If you receive a damaged item (cause we can't always trust the post!) Let us know, send a photo and we'll sort you out!